YFL Steam jacketed safety valve has a thermal insulation jacket outside the body. The jacket is supplied with continuous circulated steam through the thermal insulation inlet and outlet to insure heat preservation of the medium inside the safety valves. And the sealing face surfaces are also flushed by steam through two flushing inlets simultaneously.
The inlet and outlet flanges of the steam jacketed safety valves are enlarged and jacketed to make the whole safety valves with stable working temperature for the medium. The bellows in the steam jacketed safety valve protect the valves from erosion by corrosive medium and make sure there won't be outside leakage of medium.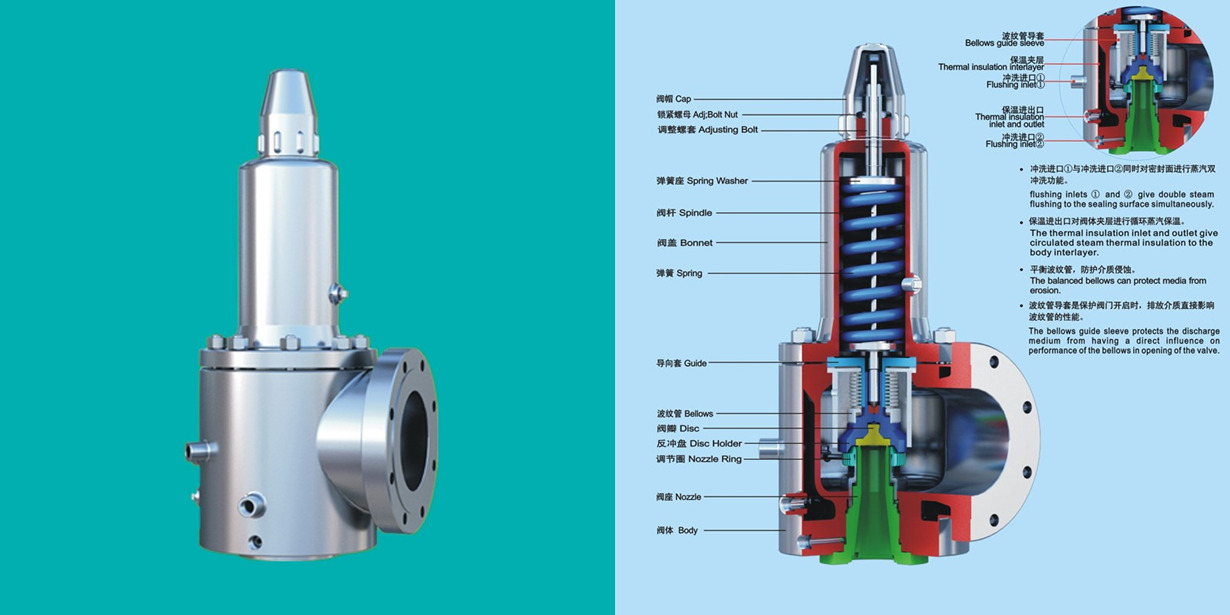 Why Choose YFL?
1. Experienced in providing best solutions according to various sever working conditions to solve problems
2. Strict quality control from ceramic raw materials production, ceramic parts machining to pressure test and function test
3. Professional technical support and fast response trouble shooting
4. Approved & Registered vendor of Glencore & Umicore
5. Successful cases and reference list available
6. Short delivery time, no min. order request
Testimonials from Glencore in Mining industry
"We are very happy with the results so far, and the valves seem to be top quality.
You must understand that this factory has some of the world's toughest conditions with regards to abrasive and corrosive solutions. We dissolve metals and most products and suppliers we tested in our applications failed. "
YFL for 誉丰利 means benefiting from reputation.
We cast brand and forge reputation by quality and service.
We focus on your satisfaction and our responsibility.
Let's solve problems and create values for your projects.