YFL Anti-corrosive fluorine lined ball valves have body and ball lined with anti-corrosive fluorine materials such as FEP and PFA. The raw materials of FEP and PFA are imported from 3M company in USA and DAKIN company in Japan. Good quality FEP and PFA materials ensure excellent corrosion resistance of FEP/PFA lined ball valves. There are some small holes on the surface of ball to make the FEP/PFA adhere to the ball. The stem and the ball are cast or forged integrally to be better for lining and make sure the stem won't be blowed out. There are O-port ball for cut-off function and V-port ball for regulating purpose.

The body and bonnet of FEP/PFA lined ball valves are machined first to be ready for fluorine lining. And then the ball, seat and other trim parts are assembled.

After assembly, the FEP/PFA lined ball valves need to be done with pressure test before painting. Strict pressure test and spark test ensure the sealing performance and corrosion resistance of the FEP/PFA lined ball valves.

After paining, the FEP/PFA lined ball valves are packed well to be ready for delivery. There are floating ball valves and trunnion mounted ball valves with FEP/PFA lining. The operation ways can be handwheel operated, gear operated, pneumatic operated, electric operated etc. The actuators are equipped with accessories like limit switch, air filter and regulator, positioner, solenoid valves to realize different control requirements.

YFL FEP/PFA lined ball valves will be delivered to all over the world to solve corrosion problems and create values for our clients.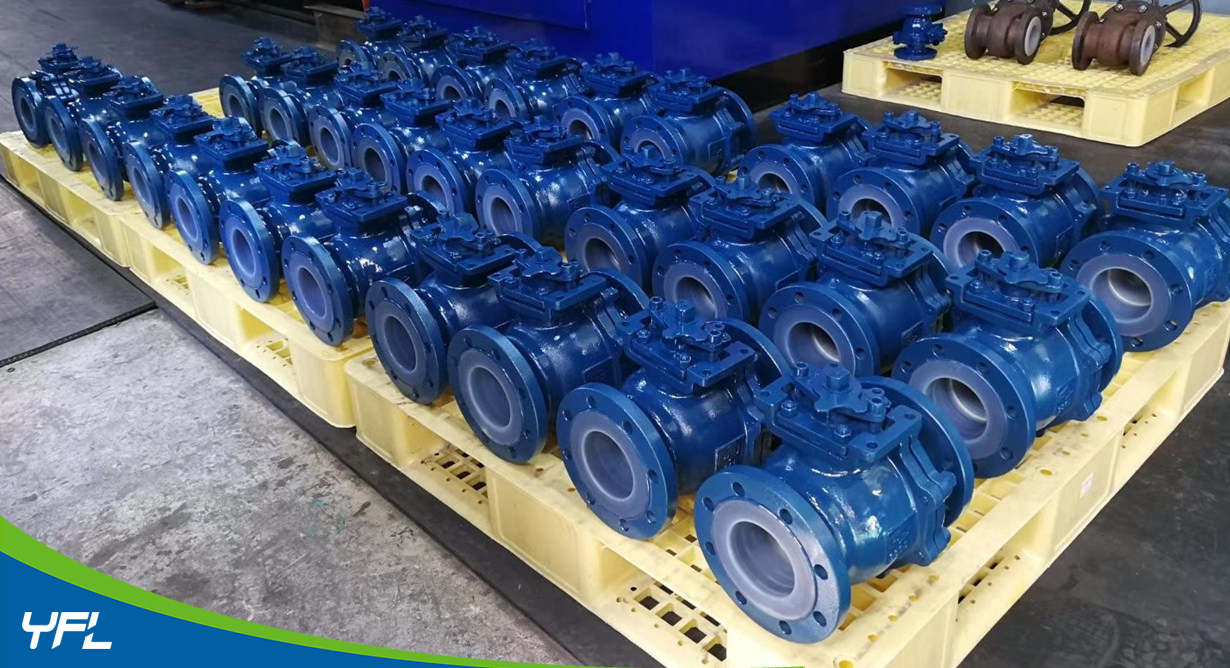 Why Choose YFL?

1. Experienced in providing best solutions according to various sever working conditions to solve problems
2. Strict quality control from raw materials, machining to pressure test and function test
3. Professional technical support and fast response trouble shooting
4. Approved & Registered vendor of Glencore & Umicore
5. Successful cases and reference list available
6. Customizable, Flexible, Short delivery time


Testimonials from Glencore in Mining industry

"We are very happy with the results so far, and the valves seem to be top quality.
You must understand that this factory has some of the world's toughest conditions with regards to abrasive and corrosive solutions. We dissolve metals and most products and suppliers we tested in our applications failed. "


YFL for 誉丰利 means benefiting from reputation.

We cast brand and forge reputation by quality and service.

We focus on your satisfaction and our responsibility.

Let's solve problems and create values for your projects.