YFL Ceramic V-notch ball valves are widely used for precise control of corrosive fluid and abrasive solid in harsh working conditions in different industries as follow:
1. Mining
Copper powder, concentrated copper slurry, copper residues in suspension, nickel slurry in electrowinning process
2. Coal fired power plants
Ash, lime slurry, gypsum slurry in flue gas desulphurisation (FGD) system
3. Iron & Steel
Limestone, ore, coke, metallurgy dust, blast furnace coal powder injection, electric arc furnace carbon powder injection, additives like CaC and MgO2
4. Pneumatic conveying system
Various types of dry bulk materials like quartz, ash, fiber, glass, PP pellet etc.
5. Fertilizer
Dolomite, Ammonium nitrate slurry, Phosphoric acid with solids
6. Petrochemical
Aluminium oxide powder as the catalyst, Pigments like TiO2 suspension, Ti3Cl4, H2SO4+TiO2, FeCl2 etc.
7. Polysilicon
Silicon powder, splitting of silicon with acids
8. Alumina plants: Alumina powder
9. Cement plants: cement powder
10. Paper & Pulp, dye works
Kaoflin, bentonite, fillers, dyes, bleachers, talcum, pulp residue, lime suspension, MgO2, green liquor, wood particles in suspension;
For any other severe applications, please feel free to contact YFL engineers for best solutions.
YFL Ceramic V-Notch Ball Valves Features:
V-Notch ball achieves equal percentage flow characteristic

V-notch ball is suitable for sticky slurry or pulp

All wet parts are all in material of ceramic

Excellent abrasion and corrosion resistance

Ceramic spherical seal achieves sealing Class VI

Lower maintenance cost and less shutdown

Much longer working life than stainless steel valves

Self-lubricated ceramic reduces operation torque
Why Ceramic Valves?
1. Extreme high hardness makes ceramic much more abrasion resistant than steel
2. Excellent corrosion resistance against almost all organic and inorganic solvents
3. Many times of service life than steel, much less maintenance cost and downtime loss
4. Physically and chemically stable, inert, no contamination to medium
Why Choose YFL?
1. Experienced in providing best solutions according to various sever working conditions to solve problems
2. Strict quality control from ceramic raw materials production, ceramic parts machining to pressure test and function test
3. Professional technical support and fast response trouble shooting
4. Approved & Registered vendor of Glencore & Umicore
5. Successful cases and reference list available
6. Short delivery time, no min. order request
Testimonials from Glencore in Mining industry
"We are very happy with the results so far, and the valves seem to be top quality.
You must understand that this factory has some of the world's toughest conditions with regards to abrasive and corrosive solutions. We dissolve metals and most products and suppliers we tested in our applications failed. "
YFL for 誉丰利 means benefiting from reputation.
We cast brand and forge reputation by quality and service.
We focus on your satisfaction and our responsibility.
Let's solve problems and create values for your projects.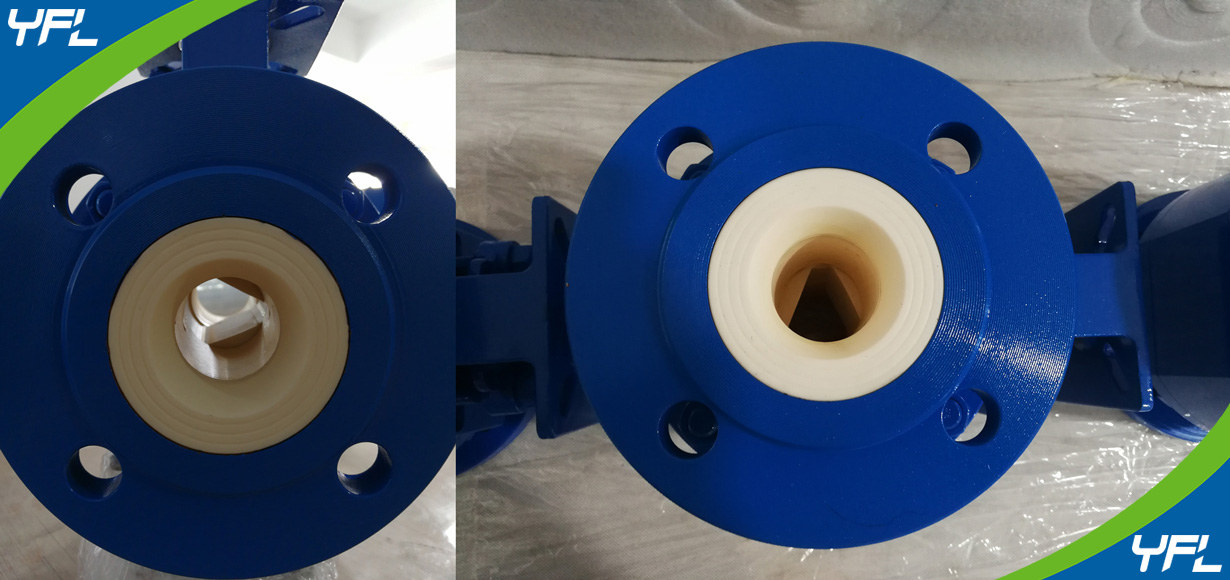 Abrasion Resistance Comparison Between Ceramic and Steel

Corrosion Resistance Comparison Between Ceramic and Steel