YFL Inverted bucket steam trap has leverage system to connect inverted bucket and utilize the density difference between condensated water and steam to discharge the condensated water and prevent the steam from leakage.
When the equipments are start-up, there are air and low temperature condensated water in the pipeline, the inverted bucket steam trap is fully open, the air and low temperature condensated water are drained out quickly, and then the the working temperature in the equipment is increased.
When the steam enters the inverted bucket, the steam push the inverted bucket to float upward and drive the leverage system to close the steam trap. The air and some steam will discharge from the vent on the top of inverted bucket, and some steam will become condensated water. Without floatage, the inverted bucket will go down and drive the leverage system to open the steam trap. And then steam enters the inverted bucket again, the inverted bucket steam trap will work circularly.

YFL inverted bucket steam trap technical features:

1. All inner moving parts are in material of stainless steel to be wear resistant and anti-corrosive;
2. Steam can't reach the water sealed seat hole, no steam loss, high efficiency and energy saving;
3. Inverted bucket won't be destroyed by water attach, long service life;
4. Vent hole is on the top of inverted bucket, excellent continuous discharge performance ;
5. Work properly under high back pressure;
6. Work reliably, simple mechanical parts, only leverage and inverted bucket, no stuck or block.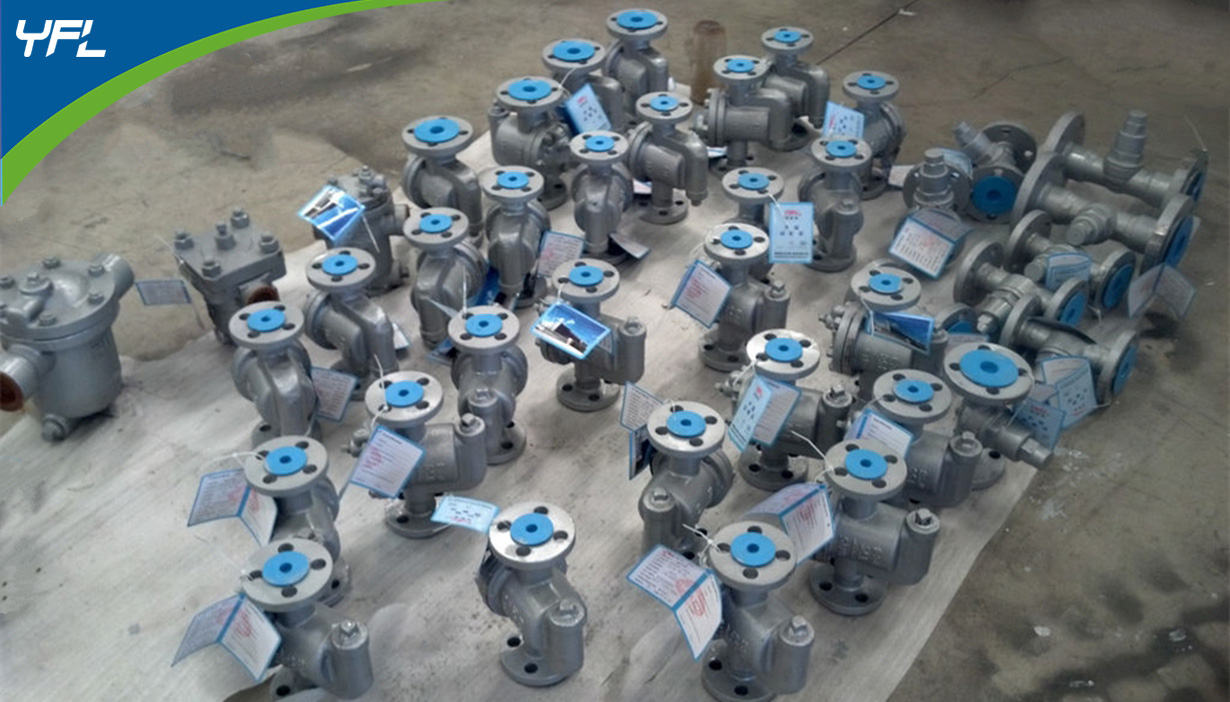 Why Choose YFL?

1. Experienced in providing best solutions according to various sever working conditions to solve problems
2. Strict quality control from raw materials, machining to pressure test and function test
3. Professional technical support and fast response trouble shooting
4. Approved & Registered vendor of Glencore & Umicore
5. Successful cases and reference list available
6. Customizable, Flexible, Short delivery time


Testimonials from Glencore in Mining industry

"We are very happy with the results so far, and the valves seem to be top quality.
You must understand that this factory has some of the world's toughest conditions with regards to abrasive and corrosive solutions. We dissolve metals and most products and suppliers we tested in our applications failed. "


YFL for 誉丰利 means benefiting from reputation.

We cast brand and forge reputation by quality and service.

We focus on your satisfaction and our responsibility.

Let's solve problems and create values for your projects.