YFL Top entry cryogenic ball valve has top entry design so that the ball and seat can be taken out of the body without removing the ball valve from pipeline. The top entry ultra-low temperature ball valves are suitable for low temperature applications up to -196℃ such as liquefied natural gas(LNG), liquefied petroleum gas (LPG), liquefied oxygen, liquefied hydrogen and liquefied nitrogen etc.
YFL top entry cryogenic ball valves techncial feactures:

1. Packing materials from API 622 certified manufacturers and lip ring seals ensure low emission test comply to ISO 15848/SPE77/312.

2. Extended bonnet design keeps the valve packing material work undner normal working temperature to avoid damage caused by low working temperature. Extended bonnet design also protect the valve operator from the cryogenic working conditions while replacing or adding packing materials and bolts tightening.
3. Insulated panel on the extended bonnet protects the cold layer and the upper part of the valve body from condensation and cold loss.

4. Fire safe design and anti-static design to make sure no explosion caused by the flammable and explosive medium.

5. Reliable sealing with PCTFE seat

6. Cavity pressure relief design release the excessive pressure caused by evaporation of liquefied gas duo to high increase of operating temperature or ambient temperature.
7. Dust free assembly workshop, low temperature treatments for mechanical parts, pressure seal test in low temperature test tank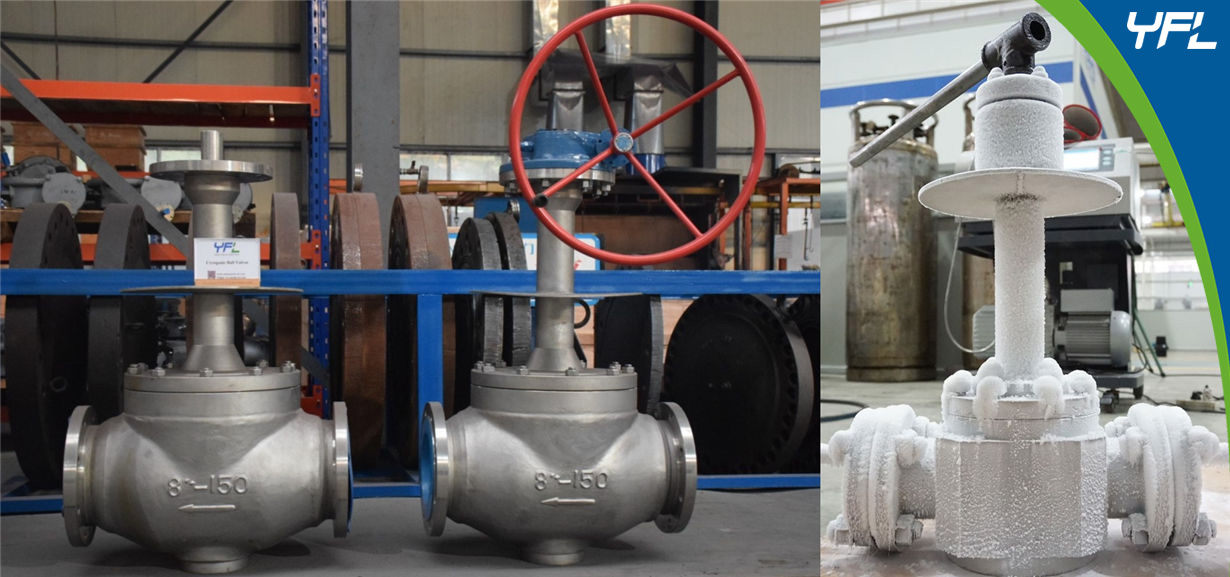 Why Choose YFL?

1. Experienced in providing best solutions according to various sever working conditions to solve problems
2. Strict quality control from raw materials, machining to pressure test and function test
3. Professional technical support and fast response trouble shooting
4. Approved & Registered vendor of Glencore & Umicore
5. Successful cases and reference list available
6. Customizable, Flexible, Short delivery time

Testimonials from Glencore in Mining industry

"We are very happy with the results so far, and the valves seem to be top quality.
You must understand that this factory has some of the world's toughest conditions with regards to abrasive and corrosive solutions. We dissolve metals and most products and suppliers we tested in our applications failed. "


YFL for 誉丰利 means benefiting from reputation.

We cast brand and forge reputation by quality and service.

We focus on your satisfaction and our responsibility.

Let's solve problems and create values for your projects.