YFL EN593 Double flange double eccentric butterfly valves techncial features:

1. Double eccentric construction, less friction between disc sealing ring and body seat during closing, smaller operation torque;

2. Replaceable disc rubber sealing ring can be repalced or repaired online without dismantling from pipepline;

3. Integral body seat processed by rolling depression technics with longer working life;

4. Press ring, bolts and nuts all in stainless steel;

5. All iron parts are fusion bonded expoxy coated to be corrosion resistant;

6. Top flange according to ISO 5211 prepared for electric actuators or hydraulic actuators;

7. Large size up to DN2600 available;

8. Disc with rib at back side to be more strong and with better flow capacity


YFL EN593 Double flange double eccentric butterfly valves applicaitons:

1. Water works, water supply and irrigation system
2. Waste water treament plants, seawater desalination plants
3. Hydro Power plants, Coal fire power plants
4. Petrochemical plants, chemical plants
5. Metallurgical industry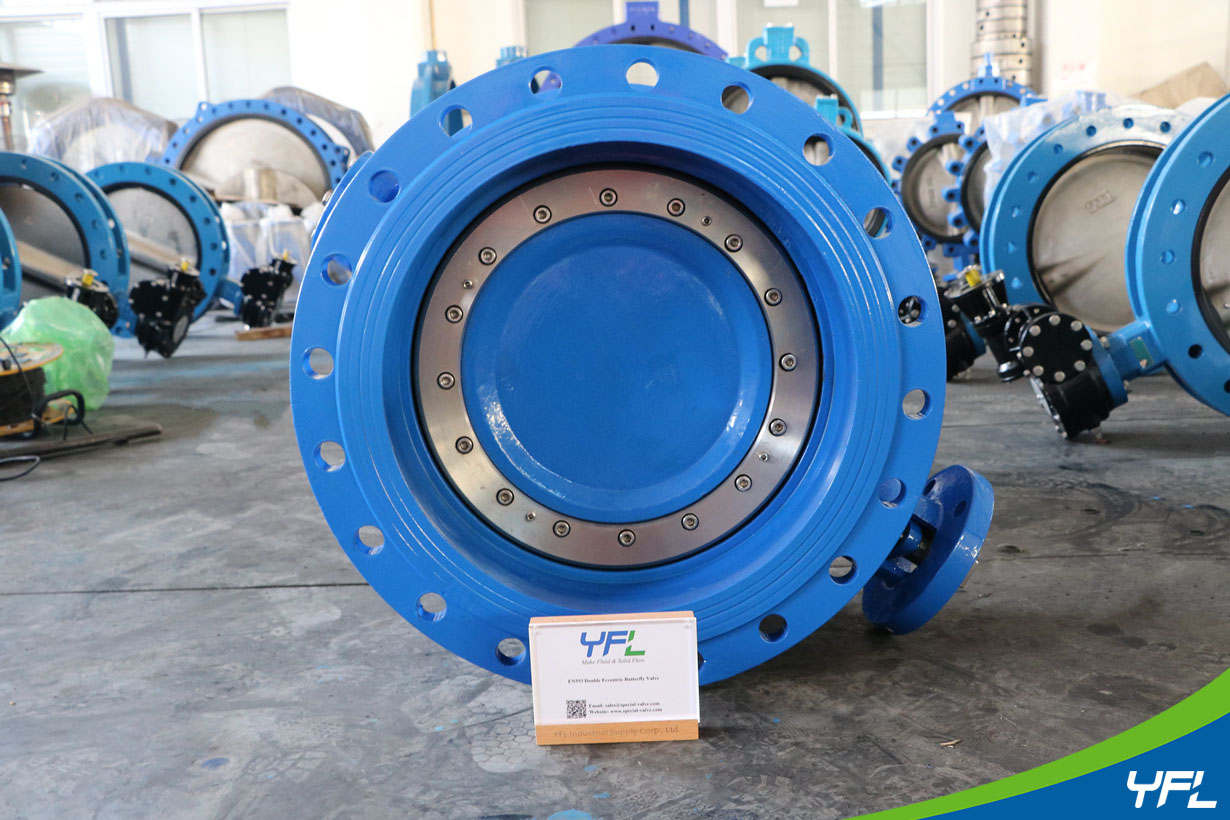 Why Choose YFL?

1. Experienced in providing best solutions according to various sever working conditions to solve problems
2. Strict quality control from raw materials, machining to pressure test and function test
3. Professional technical support and fast response trouble shooting
4. Approved & Registered vendor of Glencore & Umicore
5. Successful cases and reference list available
6. Customizable, Flexible, Short delivery time


Testimonials from Glencore in Mining industry

"We are very happy with the results so far, and the valves seem to be top quality.
You must understand that this factory has some of the world's toughest conditions with regards to abrasive and corrosive solutions. We dissolve metals and most products and suppliers we tested in our applications failed. "


YFL for 誉丰利 means benefiting from reputation.

We cast brand and forge reputation by quality and service.

We focus on your satisfaction and our responsibility.

Let's solve problems and improve process for your projects.

For more solutions, please visit www.YFLvalve.com and contact YFL at sales@YFLvalve.com.